A brief overview...
Under the Affordable Care Act (ACA), Americans are required to obtain health care coverage.
The Affordable Care Act allows young people up to age 26 to remain on their parent's insurance.
In many cases, it can be more affordable to remain insured under a parent's plan.
Insurance plans provided by colleges are required to cover basic preventive care and other services.
College students are a generally healthy population, but there are many scenarios in which they are advised to seek medical care. Without the proper insurance, this medical care could be very costly.
Colleges generally require their students to show proof of health insurance so that they can be sure that all of the young people on their campuses can have affordable access to preventive care, emergency services, and other necessary medical care.
Find the best health coverage for college with our free search tool. Enter your zip code above to get started!
Has this always been a requirement?
For many years, most American colleges and universities have required their students to have some type of insurance. Usually, it is in everyone's best interest to have health insurance so that they can pay for medical treatment that can work to prevent or treat illnesses.
In the past, some of these insurance plans were very minimal, providing just enough coverage to assist young people in case of a catastrophic event. With the passage of the ACA, the plans that cover any American are required to meet certain basic thresholds.
The 10 essential health benefits that a current insurance plan must include are:
Emergency care
Outpatient care
Hospital care
Maternal, prenatal, and newborn care
Mental health services and services intended to treat substance use disorders
Prescription drugs
Rehabilitative services and associated devices
Lab services
Preventive care and chronic disease care
Pediatric care
As young people compare plans trying to find the optimal type of insurance, they will find that all of their available options include these services. Insurance plans will likely differ in how much their premiums, copays, and deductibles are, in addition to what other types of care are covered.
Can students remain on their parents' insurance plans?
Yes. Even if students are married, employed, or parents themselves, they can usually remain on their parents' plans until they turn 26.
Because there are many variations of insurance plans, it's recommended that college students and their parents learn more about their particular coverages to make sure that they remain eligible for these benefits.
If someone under 26 was not enrolled on a parent's insurance plan but wishes to be, he or she can be added to the plan during the annual open enrollment period or during a special enrollment period.
Being fully enrolled, enrolled part-time, or not enrolled in school does not affect insurance eligibility through a parent.
If being insured through a parent is not an option, what are alternative means of obtaining insurance?
In some cases, it's not possible for a college student to obtain insurance through a parent.
To assist their students, many colleges have established insurance plans that their students can apply for. Each plan is specific to the particular college or university that administers it, so some time should be taken to review coverage benefits. For example, a plan may only provide care through campus-based medical providers.
If someone chooses not to obtain insurance through his or her college or finds that this path is not an option, there are other ways to get covered.
The Marketplace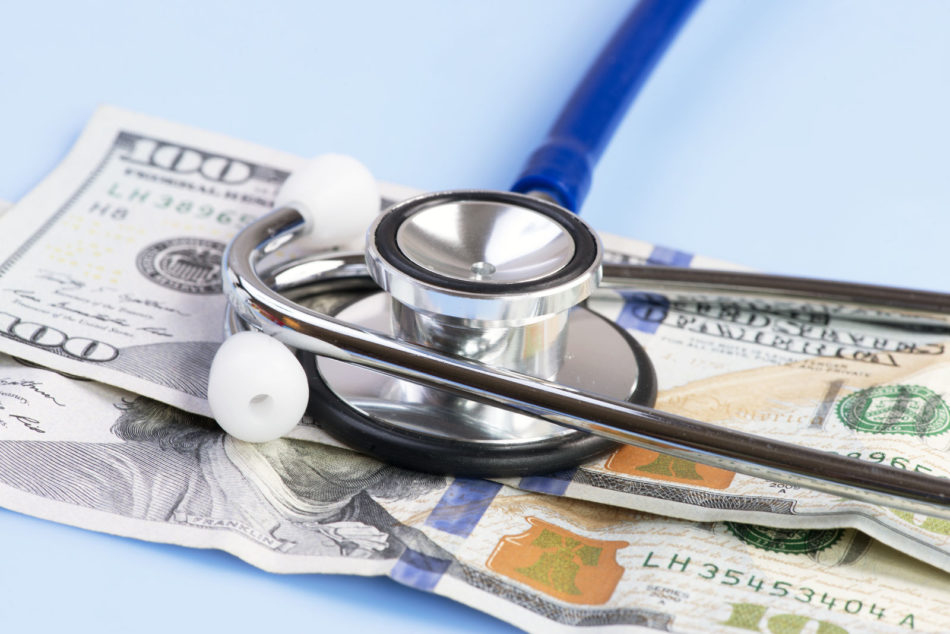 The Marketplace is where students can find insurance plans that may fit their needs. It fills a gap that had been created by the establishment of predominantly work-based insurance plans.
Students, many of whom are not employed full-time and are therefore not eligible for insurance through an employer, can use the Marketplace to receive coverage. They may end up saving money through various means of financial assistance built into the health care system.
Under the Marketplace, there are four options: Bronze, Silver, Gold, and Platinum.
A Bronze plan has the lowest premium and the highest deductible. It may make the most sense for a young person who doesn't foresee getting sick that often or incurring significant medical expenses.
Before completing paperwork to obtain coverage, people should analyze their budgets and determine their projected health care needs in the upcoming few years.
Medicaid
Depending on their financial situation, some students can qualify for Medicaid. Many states require an individual to have less than $16,500 in yearly income to be eligible for this care.
Other circumstances, such as being pregnant, having children, or having a disability, may also lead to eligibility.
What happens if a student does not have insurance?
The ACA has established a fee that most people will have to pay if not covered under a health insurance plan. That fee is $695 for an adult.
A college may also prevent a student from enrolling, completed classes, or graduating if he or she does not have insurance.
The Affordable Care Act has served to increase the number of people enrolled in health insurance plans. Young people, who in the past may not have considered buying insurance due to their relatively healthy situations, are now required to obtain coverage.
Colleges also require health insurance to make sure that their students can get the care they need without having to worry about paying for related costs.
Students can remain on their parents' plans, obtain their own through the Marketplace, get covered through their colleges, or apply for Medicaid. Because of the various options available, it's wise to set aside time to compare choices.
First time health insurance buyer? Enter your zip below to find competitive quotes for the best healthcare policies in your state!