A brief overview...
Assessing your insurance needs based off on your available options like Medicare, employer group insurance, or children health insurance
Individual health insurance plans can cover things like pregnancy and prenatal care, emergency services, and hospitalizations
There are various ways to purchase private health insurance
There is a set period of the year to sign up for health care called the OpenEnrollmentt Period
Obamacare insurance plans are ranked by levels (bronze, silver, gold, and platinum).
The Health Insurance Association of America describes health insurance as a cover that provides payments of benefits received when one is hospitalized due to sickness or injury. The insurance coverage includes compensation or treatment of losses from medical expenses, accidents, physical disability, or accidental dismemberment (loss of limbs) and death.
The National Strategy for Quality Improvement in Health Care reveals that health care complications and ailments harm millions of patients yearly. CDC estimates that over one million health associated illnesses occur every year, at approximately $30 billion per annum.
Adverse drug incidents cause numerous hospital emergency department visits and nearly 120,000 hospice admissions, impacting equally huge numbers of patients hospitalized every year. An estimated $5 billion is spent annually to treat patients harmed by adverse drug events.
Compare private health insurance quotes online today by clicking here and entering your zip code!
Assessing your Insurance Health Care Needs
Your individual health priorities should influence the plan you opt to purchase. Here are some factors to consider when you are wondering how to choose a health insurance plan:
How often do you see the doctor?
What type of health care do you require in the next year?
Are you on any recurrent prescription drugs?
What hospitals and doctors do you prefer when you fall ill?
The Affordable Care Act has produced a transformation in the health sector. Individual health insurance plans have been simplified for the benefit of American consumers. So how is this beneficial to me, yet I still get to cough up some money for an insurance plan that I probably don't need? Here's how:
Benefits of an Individual Health Insurance Plan
Health insurance companies can no longer reject new members seeking coverage or charge exorbitantly for pre-existing conditions. In the past, individuals with various health issues paid hefty premiums to access a decent health cover or get rejected entirely.
Besides, there are regulations laid out to certified insurers providing adequate coverage under the Affordable Care Act. Insurance companies offering health plans are mandated to provide essential healthcare benefits such as hospitalization, preventive care, and prenatal and maternity care.
Now there is no more capping on monetary terms for the benefits received in a single financial year or a lifetime (Affordable Care Act). However, the amount paid for a purchased health care plan is capped.
Admissible premium discounts in tax credits to decrease your individual health insurance costs for citizens with moderate or low incomes.
Health care options from different insurance companies can be extremely confusing. Before signing an insurance contract, follow these simple instructions:
Evaluate your health care needs
Review the options available in your state's marketplace
Do the math and select the most suitable plan for your health and finances
Basic Ways to Access Health Insurance
Employer Group health insurance: Your current employer decides the health plan for all his employees as well as the health insurance provider. You enroll during the open enrollment period.
Individual health insurance Cover: This is an own initiative, self-funded insurance plan. An individual plan has options to include family in your prepaid plan. Many insurance companies offer health covers. But to maximize your health cover options, simply choose the best health insurance companies offering such services from your state/marketplace.
Children Health Insurance Program (CHIP)/ Medicaid: These plans offer subsidized premiums for low-income earners.
Medicare: This is an insurance care plan for citizens aged 65 years and above.
Government Open Enrollment Plans
The US government has a regular annual open enrollment period for individual health plans that qualify according to set government standards in most states.
Unique situations occurring after the open enrollment period such as newlywed couples or the arrival of a baby are exempted, but only in Nevada where the special enrollment period takes place year-round. Health insurers provide health plans off the government marketplace.
Health Plans near you from the Marketplace Website:
The federal government health website, www.healthcare.gov/quick-guide, has links to various state health insurance marketplaces where you can purchase a cheap plan. Your income must qualify for premium discounts or lower subsidized costs.
The application filling process is done online for persons eligible for monetary assistance. You can also use the same resource center to compare and contrast various health insurance plans from independent insurance companies near you.
Types of Insurance Health Plans
Health insurance plan categories based on the fixed price tags set. There are four basic categories ranging from highest price to the lowest fixed price. The payment plans and cost of the insurance cover varies from one company to another. They include:
Platinum: This is the highest, most luxurious cover available in the market. It includes all the main ailments and drug costs including overseas treatments, emergency air evacuations, and emergency hospital transfers. The patients also have access to specialized doctor/nurse care in private hospital beds.
Gold: Resembles the platinum enhancement cover except that it doesn't offer the same amounts of cover, and has exceptions to overseas medical treatments and emergency evacuations. Covers major illnesses and drug costs.
Silver: This is a subsidized cover that provides basic hospital care in a semi-private hospital room. It is less expensive than the Platinum and Gold covers. It doesn't provide for overseas treatment or the emergency air evacuations. But it includes major specified illnesses and drug costs.
Bronze: Offers basic hospital care in a general ward. Covers specified ailments, and have limits to surgery and general hospice costs including drugs.
Marketplace insurance health plans can be procured through formal paper or online applications. Some states even have health insurance enrollment fairs.
Compare Provider Networks and Benefits
Once you have chosen your preferred insurance health plan, read through the details to understand how the program works.
Make sure the healthcare providers listed are within your vicinity in the event of an emergency. Provide all the details as required in the application form, including any medical allergies and pre-existing conditions that you may be managing.
Conclusion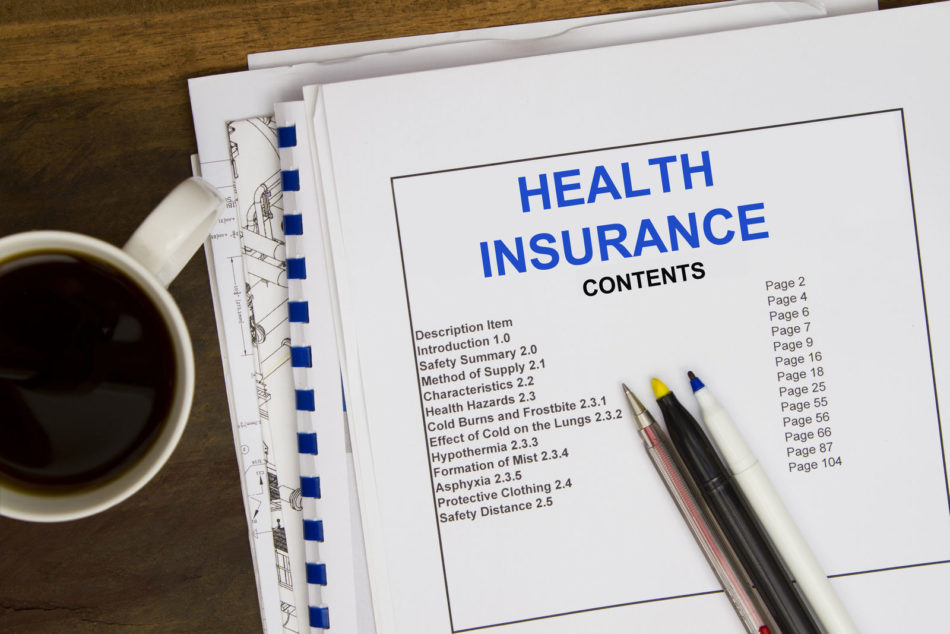 There isn't a particular age criterion that requires individuals to purchase private health Insurance care. The Overall well-being of body and mind is so critical to modern living. We have all witnessed our friends or loved ones go through excruciating pain when dealing with lifestyle diseases such as cancer, diabetes, or some unforeseen body malformation or complication that they did not anticipate.
The costs of managing such scenarios take a toll on unprepared individuals without a basic health plan.
Don't get caught on that side of the fence — desperately sick, in a hospital, and alone, with huge medical bills glaring at your diminished soul. Take action and buy your private health insurance. Click here to compare private health insurance providers in your state now! Better safe than sorry!