A brief overview...
Viagra is a drug widely known for treatment of erectile dysfunction in men
Most health insurance policies do not cover Viagra
Most prescription drug options and plans do not cover Viagra
Some health and prescription drug policies cover lower cost drugs and generics
Obamacare health insurance policies must cover 10 essential health benefits, one of which is prescription drugs. The plans do not have to cover every drug and insurers select drugs that have medical necessity over those that do not.
Viagra has several applications such as for a type of pulmonary hypertension. It may not be a medical necessity when used to treat erectile dysfunction. Comparison shopping is the best way to identify plans with the combination of benefits that meet the consumer's individual or family needs.
Enter your zip code above to compare free health insurance quotes right here.
The Debate Over Male and Female Reproductive Health Coverage
The enactment of the Affordable Care Act posed a heated debate over the apparently different treatment planned for male reproductive health as opposed to female health services. The ACA ultimately added some important prevention and health benefits for women including wellness.
Viagra Typically Excluded
Most states exclude Viagra when used for the treatment of erectile dysfunction from approved prescription drugs as essential health benefits. These plans list Viagra and then indicate that it is not a covered benefit. These plans have appeal procedures for adding a drug to a plan's coverage list.
Viagra Price Factor
Viagra is an expensive drug. The cost is about $25 per dose. Given the nature of the usage, this would be a costly undertaking for most individual or family budgets. Health insurers estimate the costs of Viagra in 2017 at $600 per month.
Plans list Viagra on some prescription drug indexes for major health insurance providers. When listed, it is often a Tier 4 drug with the notations for prior authorization and limited quantities.
Prescription Drug Formularies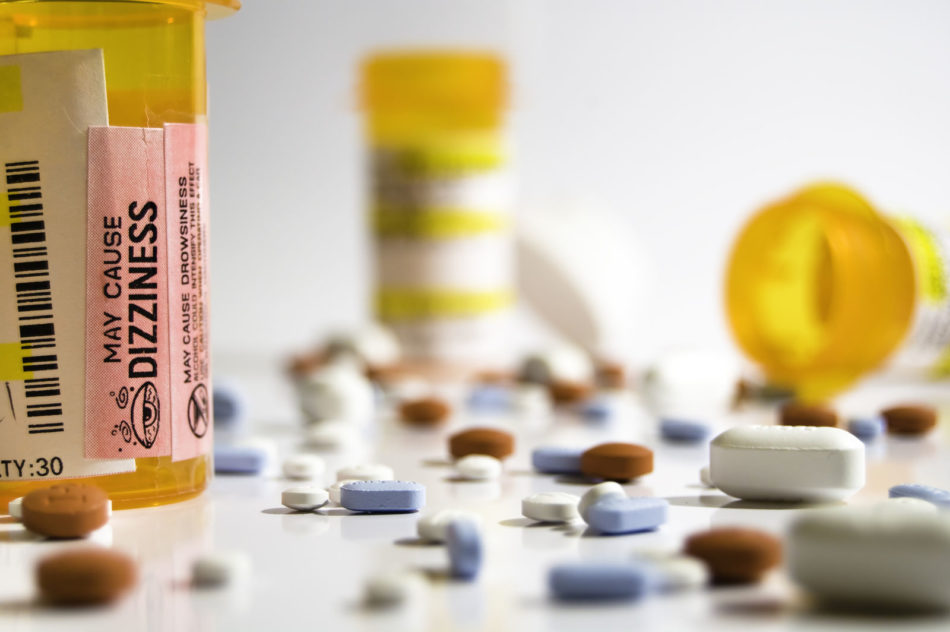 Every plan must provide a list of drugs covered by the benefits. These lists are called drug formularies, and the Centers for Medicare and Medicaid reviews the process to make sure they are current. By reviewing a formulary, consumers can determine whether a plan covers the drugs the use or offer some satisfactory equivalent medicine.
One important note is the idea of preferred drugs. Plans prefer drugs that are low-cost and effective as higher cost drugs. Preferred drugs include brand name drugs and generics. It is a matter of price and medical value.
Prescription Drug Tiers
Prescription drug tiers classify drugs by cost and management factors. Tier One is the basic level that consists primarily of generic, low-cost, commonly prescribed drugs. Tier Five is the opposite end of the scale; these are expensive drugs that frequently require other forms of medical care.
Tier 1 – Most Tier One drugs are preferred prescription drugs. They are low-cost generic drugs that the plan rates high for cost and effectiveness. They are also among the most commonly prescribed drugs. This tier features few quantity limitations, prior approvals, or lower cost substitutions.
Tier 2 – This category consists mainly of preferred generics and a smaller amount of preferred brand-name drugs. These drugs have slightly higher costs and copays or coinsurance than Tier 1 drugs.
Tier 3 – This a middle cost on the scale of one through five. Preferred brand and non-preferred generics This group consists of preferred brand-name drugs and non-preferred generics. The costs and customer payments are higher than Tier One and Tier Two.
Tier 4 – This group's medicines are often unique drugs with a high cost per patient. Sometimes called specialty drugs, these prescriptions frequently require prior authorization, quantity limits, and specific medical follow-up.
Tier 5 – This Tier includes specialty drugs and injectables. These drugs often require close medical follow-up to monitor the effects. These are high-cost drugs with specific applications such as immune suppression after organ transplants.
Coverage Rules
Plans that offer Viagra in their formulary may also apply a coverage rule to the use of the drug. The list below covers typical coverage rules.
Prior authorization – One can find generic Viagra substitutes such as Sildenafil 20 mg on formularies as available with prior authorization and with limited quantities.
Step therapy is a way of trying a generic to see if it meets the patient's needs.
Quantity Limits – Quantity limits are a common feature of erectile dysfunction medications.
Viagra is a Tier 4 drug, and it is expensive by the dose or by the monthly estimated usage. Plans use coverage rules to control supplies and lower costs. Coverage rules also help protect insurance company profits.
Medicare and Viagra
Older males are a prime audience for Viagra prescriptions. Most Medicare Advantage plans, as well as Original Medicare, does not cover Viagra. Doctors may attempt to get an exception for a patient.
Physicians can determine that the drug is medically necessary to treat the patient's illness or condition. This declaration supports and exception to the plan's rule not to cover Viagra.
Some manufacturers help with discounts, so it's important to be thorough in your research.
The Future of Viagra
Viagra at one point commanded the vast majority of the market for erectile dysfunction treatment. Today, it accounts for slightly more than half the market. The price increased dramatically before the enactment of Obamacare.
The manufacturer obtained and extension of the exclusive patent on Viagra through the year 2020.
The 2017 Medicare Formulary excludes Viagra.
Subscribers may find generic substitutes for Viagra on major Part D and other prescription benefit plans.
New generic drug equivalents may reach the market by 2018.
Generic Versus Brands
Health plans seek to achieve a good medical outcome with the lowest possible cost for pharmaceuticals. Prescription drugs in the US cost much more than in comparable Western societies. The choice between generic and brand name prescription drugs can pose a problem for plan providers, doctors, and subscribers.
Plans must provide an appeal mechanism for denials of brand name drugs. If doctors can show a basis for the brand name, then the plan should ultimately accept that exception.
Most Health Plans Do Not Offer Viagra
One can purchase a customized health plan that meets the requirements of the Affordable Care Act and which covers Viagra as a treatment for erectile dysfunction. Most Obamacare and other private policies list Viagra as a formulary drug benefit that they do not cover.
There is a technical possibility of a doctor writing a Coverage Determination Request letter to demonstrate a need for an exception. Many plans offer a generic substitute for Viagra.
Find health insurance plans that cover your required prescriptions by doing a free quotes comparison with your zip code. Click here to get started!