This is box title
You can only deduct the premium amounts you pay
You can only deduct for post-tax paid premiums
Everyone is subject to 10 percent AGI beginning in the year 2017
The 10 percent AGI rule does NOT apply to the self-employed
ALL medical expenses count as impacted income
Avoid itemizing if your self-employed
The growing focus on healthcare costs has many wondering how much of the money being spent on premiums, copay, deductibles and medical expenses can be used as a tax deduction. There are a few specifics to keep in mind, but every individual and family will subject to different circumstances. You should always consult with a tax expert if you have any questions beyond the scope of this article.
Get covered and avoid the tax penalty; enter your zip code above and compare online health insurance quotes for free!
Standard Employee Tax Deductions
Many millions of Americans obtain health insurance through an employer or the ACA marketplace. As tax season nears individuals are seeking to know the answer as to whether the premiums and medical expenses are tax deductible. There are some specifics to address that should answer the questions for your individual situation.
– Is your health insurance partially subsidized by an employer or the government?
One of the benefits of obtaining health insurance through an employer is the fact that the rates will be much better than if you sought out the same coverage on your own. Many employers pay a portion of the premium for you. Many marketplace plans offer competitive rates because the government is paying a subsidy amount to offset the costs to individuals.
In either case, you can only deduct the actual portion of the premiums that you pay. There are rules and limitations to this as well, which the next two sections will answer.
– Is the money withheld for premiums pre or post-taxation?
Some employers take the money out of your pay for health insurance premiums before it is subject to income tax. In this case, you will not be able to use any portion for a tax deduction. This is because you have already been relieved of taxation. A secondary tax benefit for the same money would not make any sense.
– 10 Percent AGI Applies to Everyone in 2017
Any qualified medical expenditure and premium payment can be used as a tax deduction, but the 10 percent of Adjusted Gross Income (AGI) applies to everyone in 2017. It used to be 7.5 percent and even until recently remained this percentage if you had a spouse that was at least 65.
The over-65 exemption will end after the tax filing season for 2016 has ended, and the 10 percent AGI rule will apply for every American.
Your medical and premium expenses have to be over this amount of your income to qualify for tax deductions.
Self-Employed and Sole Proprietorship Businesses
There are additional tax savings benefits for those that are in business and are having to bear most of the health insurance cost for their desired plan. It must be a situation in which you cannot benefit from being a part of an employer-sponsored health plan through a spouse. You have to probably be paying for an active plan during the calendar year.
– 10 Percent AGI Does Not Apply
The tax deduction you are eligible for is not one of gaining tax back that has been previously paid. The purchase of health insurance for the self-employed is considered a limit to your overall income. In this way, you are provided a relief even without itemization. You do not fall under 10 percent AGI rule and ALL medical expenses count towards reducing income and providing a better deduction.
– All Expenses Incurred Count Up to the Amount of Income Made
Make sure to include all portions of premiums you pay, even through the ACA marketplace. There is a limitation on the amount that can be claimed. If your company operated at a loss you will not be able to ask for deductions. You are limited up to the amount of income your company generated.
– Do NOT Itemize
Your best tax relief will come from figuring up your total medical related expenses and using the area on the Form 1040 at the front. Using the itemization list is not always beneficial. The drop in available income will add a boost to your deduction. Add all of the expenses you can such as:
Premiums
Copays
Necessary medications
In-home health aids and more
You can find a complete list of acceptable medical expenses here. There are many more than you can imagine and each one adds value. These are all items and services that have been paid for in full during the calendar year. Making purchases on credit cards and paying each month do not count as full payment. You can only claim the amount you have actually paid.
Small Businesses
The Affordable Care Act strives to assist small businesses in providing benefits to all full time employees and their families. The help goes beyond simply offering the best rates possible through the SHOP marketplace, but adds an extra incentive for businesses in tax credits that can be applied for past years, present or future tax-break needs.
– Penalties for Businesses Having Over 50 Employees and No Healthcare Coverage
There are penalties that apply to any small business that operates with the equivalent of 50 full time employees and offers no healthcare coverage options. The fine can be as high as $3,000 dollars per employee. It might be time to check into all available options if your business falls into this category. You do not want to find out at the last minute that the IRS is about to levy huge fines against your assets.
– Small Business Tax Credit for Employees Earning $50,000 Annually
If you are a small business that employs an equivalent of 25 full-time employees or less that make up to or below $50,000 dollars annually, you might qualify for a nice tax credit. There are a few stipulations, but the credit is 50 percent of the premiums paid for eligible employees in for-profit business and 35 percent of premiums paid in non-profit businesses. To qualify you must:
Have up to or below an equivalent 25 full-time employees
Each must not make an income exceeding $50,000 dollars annually (adjusted for cost-of-living increases)
Pay at least 50 percent of the employees premiums (employee only-not family)
Get signed up for coverage through the SHOP marketplace
– Small Business Tax Credit for Employees earning $25,000 Annually
There are even better tax credits for small businesses that have under 25 full time employees earning $25,000 dollars and less each year. The smaller the business and less each employee makes, the better the tax credits are for providing healthcare coverage options. The employer must:
Have 25 and under full time employees
Pay at least 50 percent of the covered employees premiums (not to include family)
Make sure each employee is not making more than $25,000 dollars annually (to be adjusted for cost-of-living increases)
Coverage must be gotten through the SHOP marketplace
Senior Tax Deductions
There are special tax deductions in place that deal with seniors that have extensive disabilities and blindness. You must keep in mind that this is the last year that seniors qualify for the 7.5 percent AGI benefit for deductions. This is the best time to keep accurate record of all healthcare expenses so that you can be credited accordingly.
– Avoid Itemizing When Possible
Use the provided space at the front of the Form 1040 for all medical expenses and you will generally see a much better deduction. There are specific instructions for counting dental expenses and such.
– Available Tax Deductions for Disabled and Blind
Seniors over age 65 that are or have a spouse who is legally blind or fully disabled can qualify for special tax deductions. There are a few specific stipulations to meet, such as:
One or both are legally bind or completely disabled
Single income is no greater than $17,500 per year, or $20,000 if married, filing jointly and one qualifies, $25,000 annually if married, filing jointly and both qualify
Taxable income must be less than $5,000 per year or $7,500 annually when married and filing jointly with both qualifying
– Free Assistance in Filing Taxes for Seniors
There is free assistance from the IRS in filing your taxes to any senior over age 65. Contact your local office to find out locations and hours.
Specialized Medical Expenditures
Healthcare premiums are not the only medical expenses that can be used as tax deductions. There are many qualifying medical expenses that can come up over the year. Below are a few of the more common, but not often thought of items you can use as a deduction on your taxes.
Keep in mind that all related expenses have to be paid during the calendar year in question. There can be no balances owed forward to the next year. You can only deduct from amounts you have already paid.
– Payments for Medical Treatment
There is a deductible and annual out-of-pocket amount that has to be satisfied annually before health insurance takes on the lion's share of big medical bills. This means you might be out a fair amount of dollars with copay and doctor visits if you run into any serious health problems. Below are a few of the medical professional expenses that apply:
Doctors
Surgeons and specialists
Rehabilitation experts
Psychologists
Psychiatrists
Nutritionists (if needed for health condition)
– Payments for Dental and Medical Utility Items
Major dental procedures, getting dentures and needed mobility devices can all count towards annual tax deductions. A few of the qualified items are:
Dentures (partial or full)
Artificial limbs
Crutches
Wheelchairs and mobility carts
Walkers
Medical beds
Lift equipment
Braces
– Miscellaneous Medical Expenses
There are a few other miscellaneous expenses that can be used for medical tax deductions. It is important to retain receipts and such for your records in the case you are audited by the IRS. It is better to be over-prepared than caught unawares.
Eye exams and prescription glasses
Prescription medications
Medical conference expenses (if needed to help care for someone with a disease/disorder)
Acupuncture and other non-traditional medical treatments
Medical testing
Diabetic supplies and insulin
View a full list of acceptable deduction items and services here.
Healthcare Savings Accounts
A quality Health Savings Account (HSA) is the optimal way to prepare for medical expenses in an era when healthcare costs are skyrocketing and most families cannot afford low-deductible insurance.
All contributions are tax-exempt and interest is tax-free. They are generally managed by banks, savings and loans or credit unions and the funds can only be withdrawn tax-free for qualified medical expenses.
– Benefits of Pre-Tax Contribution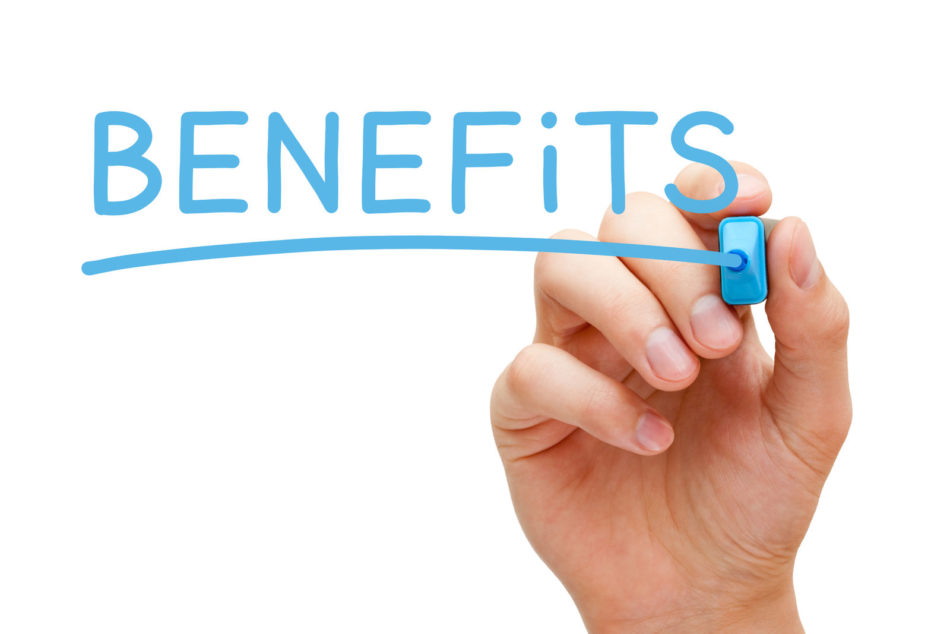 The ideal way to contribute to an HSA is through an employer. Most often the money is pulled out pre-tax. This means you will never see or really miss the funds. They are safely tucked away and tax-exempt for future medical use.
– Tax Deductible Contributions and Tax-Free Interest
You can open an HSA at a bank or other financial institution and file for a tax deduction on all contributions made. Any and all interest earned is tax-exempt. There is no roll-over amount. The funds can keep building towards retirement, or when you have a medical need.
– Best Way to Save for Senior Healthcare Costs and Meet Annual Out-of-Pocket Amounts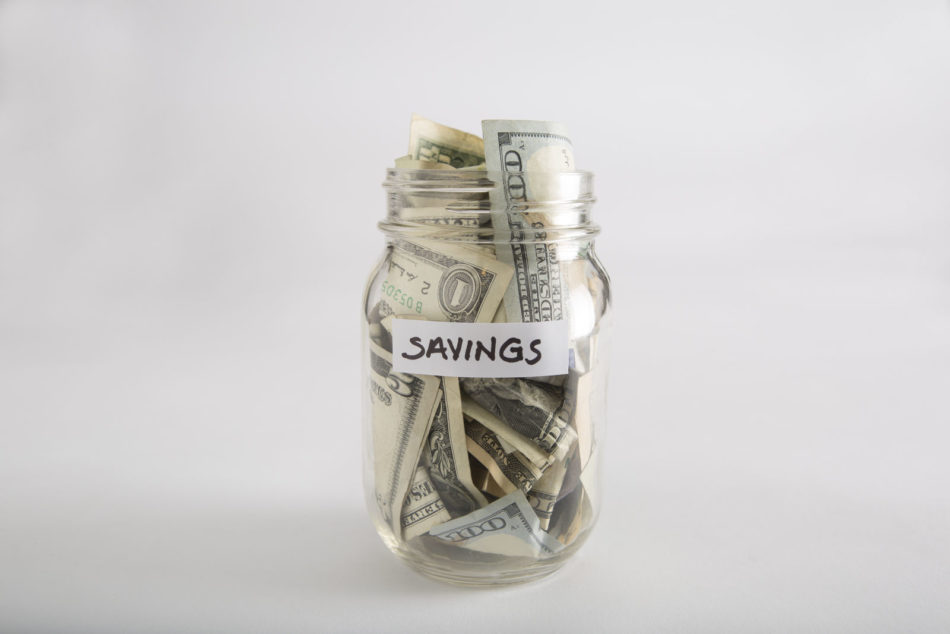 A traditional savings account is subject to taxation, no matter why you may be setting aside money. An HSA is an accepted and allowed way to save for healthcare expenses without the burden of tax. There is nothing you need to do in order to enjoy tax relief if your funds are being deducted at work before taxes.
Keep accurate records and file for a deduction for all contributions at the end of the year if you have to establish an account outside of your employer and it is paid through taxed income.
Best Tax Strategies for Healthcare
There are ways you can lower your tax bill each year using the benefits of healthcare coverage and expenses. The best way is to understand that many of the deductions are limited in scope. Any portion of your healthcare coverage and expense that can be dealt with pre-tax is the best option.
– Itemize Your Healthcare Expenses
Any copay or complete pay made to see a doctor qualifies as a deductible expense. Medications, eyeglasses, mobility aids and many other items qualify as well. The problem with using Form 1040, Schedule A to itemize is that the amount must be greater than 10 percent of your AGI. It is difficult to reach any tax deduction amount unless you have had a busy year servicing medical needs.
– Establish a Flexible Spending Account
Many employers offer to retain a portion of your pay in a tax-free account used for medical purposes. Most limit the savings to $2,500 dollars a year.
– Open a Healthcare Savings Account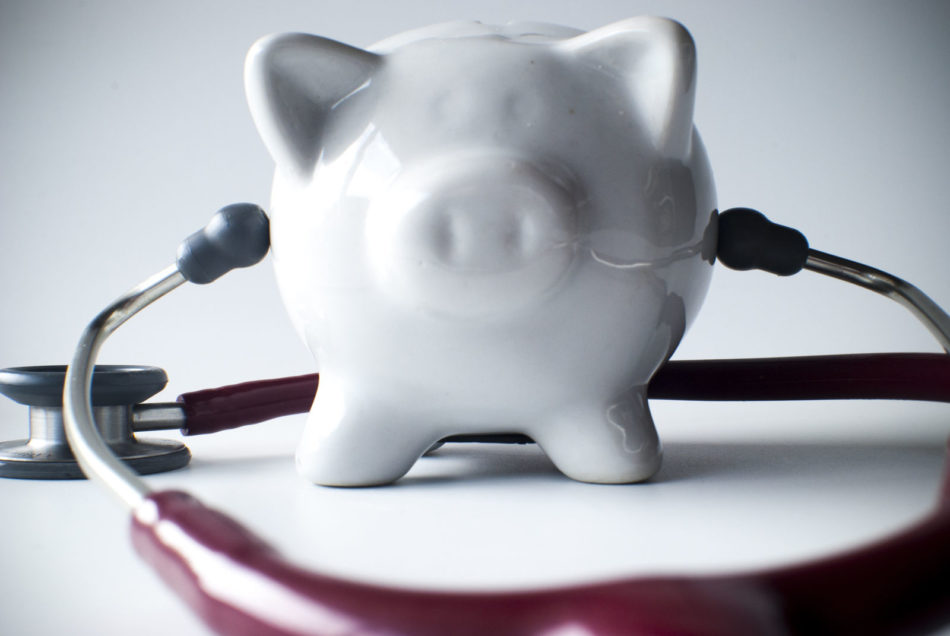 You are not limited in amount annually when you contribute to an HSA. This can be a sensible way to bring down your taxable income and save for future healthcare needs. Each dollar you can lower taxable income is a dollar saved towards great health. The amount you add each year can grow and earn tax-exempt interest at the same time.
Mandatory healthcare coverage can seem like a hassle, but there ways to approach it sensibly and grab a few benefits at tax time. You can feel confident that your health is taken care of and it does not have to cost a fortune.
Careful use of itemized deductions and growing an HSA are two sound ways to cut your healthcare expense and make sure that there is available money when a medical emergency arises.
Check with your employer today and see what pre-tax options there are to plan for your healthcare spending.
Make sure you have health insurance that's as viable as it is affordable; enter your zip below and compare providers in your state now.