A brief overivew...
Health care services can potentially have significant costs
In general, having health insurance can make your out-of-pocket costs for health care much lower
The Marketplace was created to lower health care premiums
When purchasing through the Marketplace, you may be eligible to receive tax credits and other types of assistance with your payments
The majority of people in America have to carefully watch what they spend in relation to their monthly income. Health care costs can sometimes account for a significant portion of one's overall budget, but having health care insurance can help you avoid extremely high bills when a medical situation occurs.
If you're concerned about how to pay for your health insurance, you can look into different plans through the Marketplace or those offered directly by insurance companies. You can also see if you qualify for a premium tax credit or for cost-saving reductions.
Compare plans and prices for free with your zip code now!
Is health insurance really necessary?
Some people may think that if they're healthy, they don't need to see a doctor. They may incorrectly believe that health insurance is an unnecessary expense which can be avoided. What is important to remember is that issues can arise at any time. Just fixing a broken leg after a fall, for example, can end up costing up to $7,500.
The Healthcare Mandate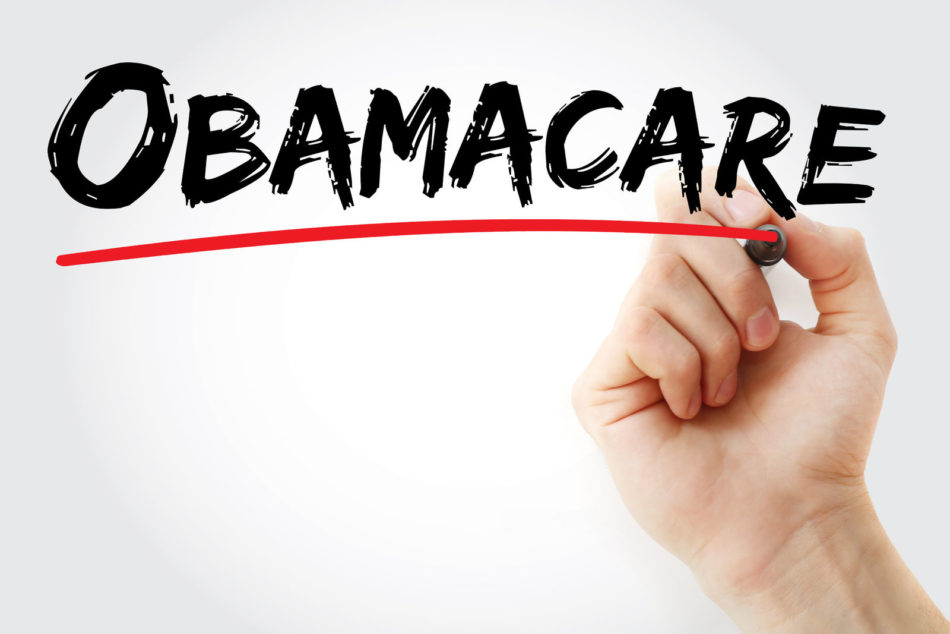 The Affordable Care Act requires that most Americans be insured with a qualifying health care plan. If they can afford insurance and do not choose to obtain it, they are subject to a penalty. That penalty is the higher of either:
2.5 percent of your annual household income (up to a maximum of the average cost of a basic Marketplace plan)
$695 per adult in your household, and $347.50 per child (not to exceed $2,085)
Since you face this penalty and can potentially be responsible for tens of thousands of dollars in health care costs if you're not insured, it makes sense to have health insurance. You can shop online to compare your costs so that you can find a plan that works for your household.
Insurance Through an Employer
If you're a full-time employee, you may be eligible to receive insurance through your employer. You should strongly think about taking advantage of this offer.
Your employer may pay for a portion or the total amount of your monthly premium, and this type of group plan may end up being more affordable for you.
Options for getting insurance on your own
If you are not eligible to receive insurance through work, you still have a number of options.
If you're under 26 years of age:
You can be covered through your parent's plan, as long as he or she is not on Medicare. You can even get this coverage if you have a family of your own, if you can afford insurance on your own, or if you're offered insurance through your job.
If your income is under a certain threshold:
You can be covered through Medicaid. Medicaid insurance, in general, is available to some low-income individuals, families, pregnant women, and people with disabilities. Each state has set its own income qualification level, so you need to check locally to see what the requirements are.
If you need to purchase insurance by yourself:
You can research the plans that are offered by insurance companies. You can reach out to them individually for an estimate of costs, or you can use a third-party that specializes in selling health insurance. Either way, you should read the fine print of each plan that you're considering so that you understand how certain types of coverage and costs can apply to you.
You can also look at plans offered on the Marketplace. Buying through the Marketplace is essentially joining a large group of Americans who need health insurance. Due to the significant size of that group, some costs have been driven down, making things more affordable for an average American.
Marketplace Basics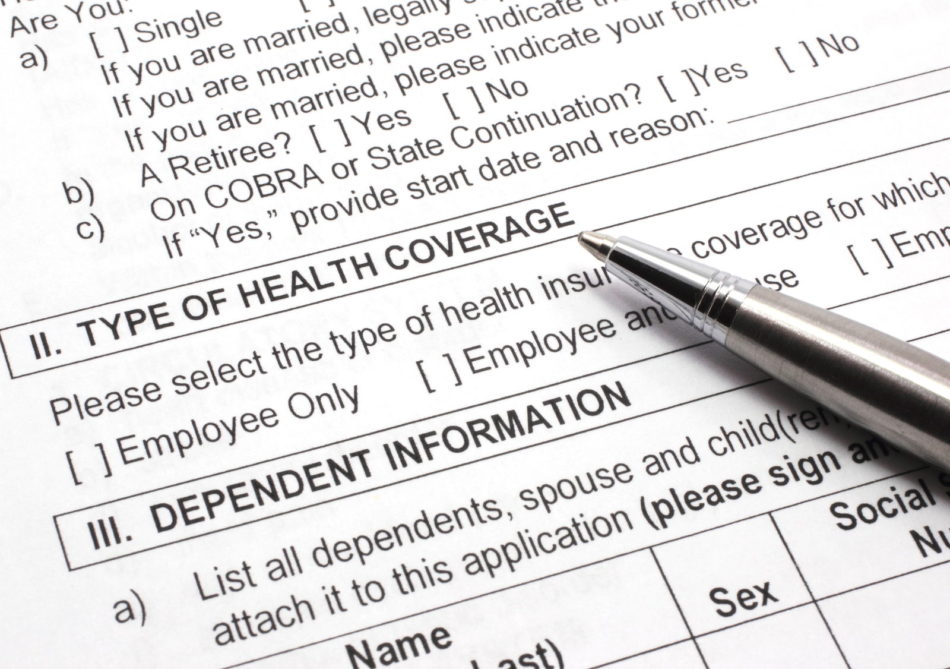 With any health insurance plan, you'll be responsible for a monthly premium. You pay this amount regardless of whether you seek health care services. You'll also be faced with copayments and coinsurance until you hit your deductible or your out-of-pocket maximum costs. These payments are incurred based on how many visits you make to a health care provider and the type of treatment or services you receive.
There are four types of Marketplace plans: Bronze, Silver, Gold, and Platinum. The Bronze plan has the lowest monthly premiums but the highest copayments, and the Platinum plan has the highest monthly premiums but the lowest copayments. Accordingly, the Silver and Gold plans fall in the middle of the range.
While you can never predict what will happen in the upcoming year, you can think about your overall health and wellness when considering what type of plan would be ideal for you.
Premium Tax Credit
Based on your annual income, you may qualify for a premium tax credit. This credit can be applied directly to your premium; in effect, it lowers your monthly premium.
Cost-saving reductions
If you have a Silver plan through the Marketplace, you may also be eligible to receive additional savings. These cost-saving reductions can lower your total out-of-pocket costs. This is often done by lowering your deductible and/or copayments incurred during each visit to a provider.
Low-cost Healthcare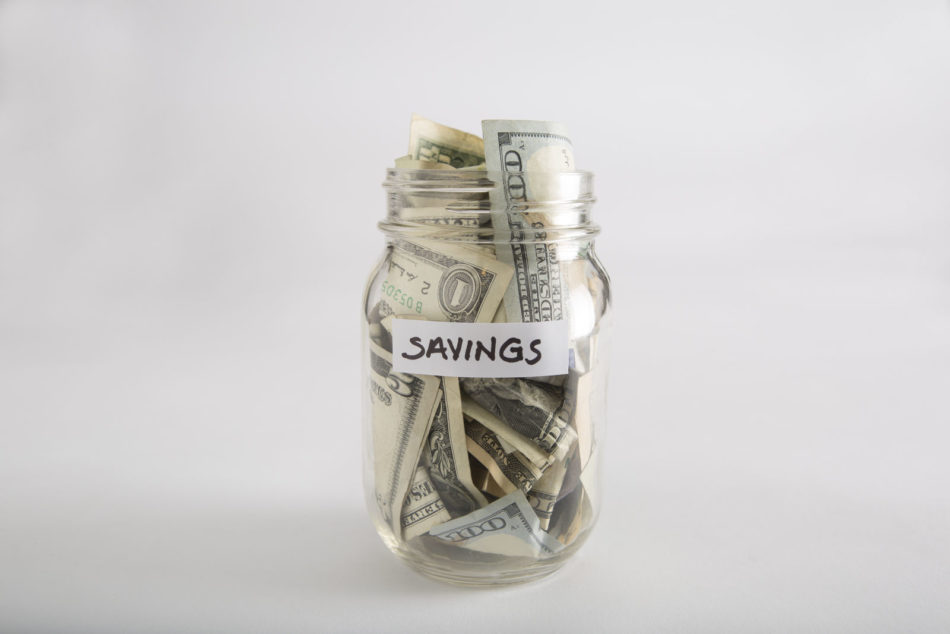 You still might think that traditional types of health insurance might not work for you. If that's the case, you can usually find low-cost health care through community health care centers. They may provide prenatal care, pediatric care, and primary care services to you for less than you would typically pay at another doctor's office.
Facing a hardship?
In some cases, you may not be subject to a penalty for not having health insurance. The Affordable Care Act allows exemptions in certain situations, which include:
Being homeless or facing eviction
Having a member your family pass away
Experiencing issues related to a natural disaster
Having filed for bankruptcy
In most situations, it is a wise decision to have health insurance. Since monthly premiums and out-of-pocket costs have the potential to add up over the course of a year, you should be thoughtful when selecting a plan to purchase. You can compare the coverage options and total expected costs that are associated with each type of plan.
You can search through the Marketplace or find insurance directly from a company, or you can see if you qualify for Medicaid. If you do find a plan through the Marketplace, you may be eligible for premium tax credits and cost-saving reductions.
Coverage isn't an impossibility; save money just by shopping with a free health insurance quotes tool like ours. Enter your zip code below to start!