A brief overview...
In most cases, people under 26 years of age can obtain health insurance through their parents
They can get insurance if their parents are insured through employers, through the Marketplace, or independently
They cannot get insurance through their parents if the parents use Medicare
It doesn't matter if an adult child is able to afford insurance on his/her own
In order to get insurance through your parents, they have to have a plan that covers dependents. Most plans offer this, as they have to be open to people with children and spouses that also need coverage. However, you cannot get covered if your parents are on Medicare. If you're considering joining your parents' plan, you can sit down with them to compare your options.
Enter your zip code above to compare free health insurance quotes and find individual plans in your state today!
Making Changes to a Plan
If you have been on your parents' plan since you were under 18, you may not have to do anything other than notifying the insurance company that you would like to stay covered.
If you aren't currently insured through your parents and want to sign up for coverage, your mother or father will have to amend the insurance policy to include you. Usually, you have to wait for the open enrollment period to make any type of change. That period will vary depending on your exact plan and company.
Many plans have open enrollment periods in the fall. This is also a good time to go online and see what other types of plans may be available. Sometimes adult children can help with premiums and be responsible for their own copayments, so your family members can consult with each other to find the ideal solution for your household.
They can check with human resources personnel or the insurance company to find out more about the open enrollment period. The person they speak with should also be able to provide information regarding any changes to a monthly premium if a dependent is added.
– For parents insured through the Marketplace
The open enrollment period generally begins in the late fall and goes until January 31. During this time, they can sign up for a new plan to include all dependents (including adult children), or they can make changes to a plan that they would like to continue.
You may be able to join your parents' insurance plan at any time if you have experienced a special circumstance. Those include:
Losing insurance through your job
Losing COBRA insurance
Losing your eligibility for Medicaid or CHIP
In order to qualify for this special enrollment period, the date in which you lost, or will lose, coverage must be within 60 days of your application date.
Other Options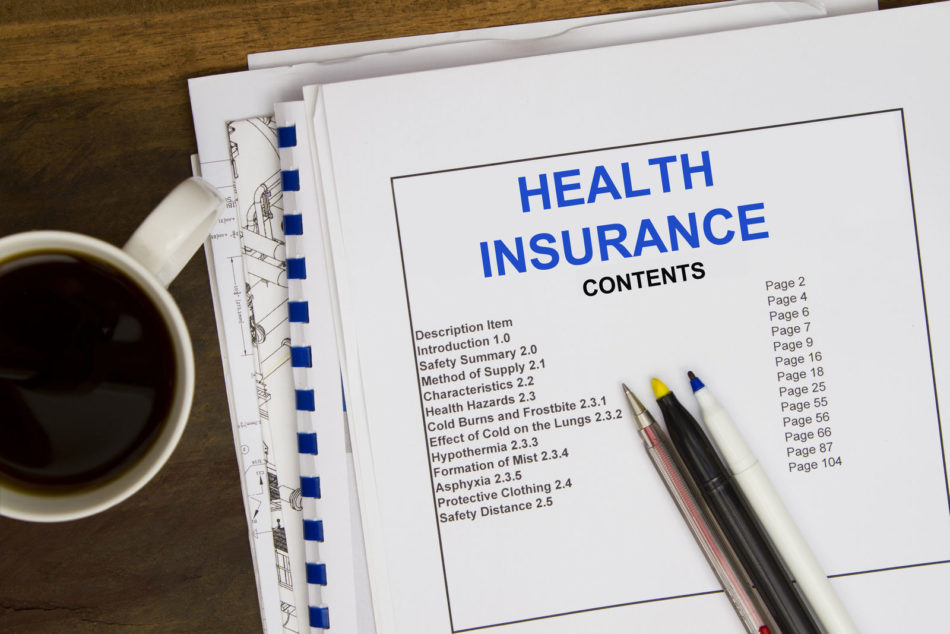 – Medicaid
You may also qualify for Medicaid if you're an adult with a low income. Each state administers its own Medicaid program and sets its own income requirements. In many areas of the country, adults with incomes that are up to 133 percent of the federal poverty level can qualify for Medicaid. Medicaid coverage can begin at any time, so you would never have to wait.
People on Medicaid may or may not have to pay monthly premiums and copayments when seeking treatment. It depends on the state in which they live and the income bracket that they fall in.
You would have to check with your state agency to see if Medicaid is available to you. Then, you could consider whether it makes for sense to get insurance on your own through Medicaid or if you want to get insurance through your parents.
– CHIP
Families that don't qualify for Medicaid but may have trouble affording insurance can take advantage of the low costs associated with the Children's Health Insurance Program (CHIP). Children up to age 19 can qualify for CHIP, and pregnant women (regardless of age) with low incomes can qualify for CHIP in certain states. Like Medicaid, CHIP can also begin whenever you apply for it.
– The Marketplace
If you have to find insurance on your own, you can compare your options on the Marketplace. There are four levels of coverage (Bronze, Silver, Gold, and Platinum). People who are relatively healthy may want to consider the Bronze or Silver plans since they have relatively lower monthly premiums.
– Individual Insurance Plans
You can also get insurance on your own by going directly through an insurance company. Before you commit to any type of plan, you should read the fine print. You could also have a professional in the insurance industry assist you.
What if you don't have insurance?
People who don't have insurance will be responsible for paying a fee. This is also called the individual shared responsibility payment, and many people refer to it as the penalty for not having insurance. This fee is equal to either:
2.5 percent of your household income
$695 per adult in your household
Your fee will be pro-rated according to how many months you do not have insurance, and you can pay the fee when you file for taxes. If you're owed any refund on your taxes, your penalty will be automatically taken out of your refund.
Exemptions
You won't have to pay the fee if you went without coverage for no more than two consecutive months. You also might not have to pay the fee if:
Adult children have several options when looking for insurance. First, you can try to get it on your own, but the cost associated with insurance might be less than ideal.
If you are under 26 years of age and want to get insured through your parents, you can do so if your parents' plan covers dependents.
You may have to wait for the open enrollment period to make any changes to an existing plan or to sign up for a new plan. Medicaid, CHIP, and the Marketplace may be options worth exploring if you cannot get coverage through your parents.
Enter your zip code below to compare private health insurance quotes for free and find your own plan today.